About FiO
We are a blockchain layer 3 SaaS platform for tracking and tracing. Enterprises can quickly and easily plug & play APIs to their existing legacy systems without time and cost investments. Non or low technical users can use this SaaS through customizable Google spreadsheets or forms, similar to traditional office workflows. Once the information has been tracked and traced on blockchains, trust can be further managed, enriched, and enforced with our proprietary and patented protect SMART contract and multi-cross chain technologies.
By adopting FiO, business owners and enterprise employees will be free of the stresses that normally accompany technical blockchain development and decision making.
FiO's technology, built on hybrid chain structure, combining IBM Hyperledger, R3 Cord, Ethereum, Polkadot, IOTA as well as Hedera etc., is currently being utilized for diverse applications such as the coronavirus mask distribution, "fake news" identification, luxury goods provenance, ride-sharing apps, cross-platform rewards systems and more.
Annual Report
Our customers across various industries have adopted FiO's blockchain solutions to enhance their business values.
Download here
Download here
Management
George Chu
Chief Executive Officer
George Chu
Chief Executive Officer
George, a serial entrepreneur, first experienced the high of entrepreneurship when he founded Grocery.com in 1998 and later sold it for more than one million USD. After graduating, George co-founded EdgeMatrix – a startup that pioneered the world's first mobile browser. George then went on to co-found ChinaNet, a publicly-traded company (NASDAQ: CNET), a precision advertising and marketing service platform. Since 2008, ChinaNet has been disrupting the advertising landscape in China. Before George's stint as a serial entrepreneur, he specialized in M&A, Investor relations, corporate restructuring, and supply-chain traceability at DaChan. George also excelled in academics and currently holds an MBA from Harvard Business School, and an EMBA from Peking University.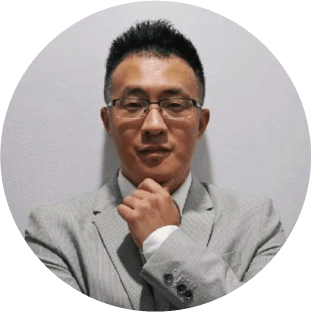 Mike Chen
Chief System Architect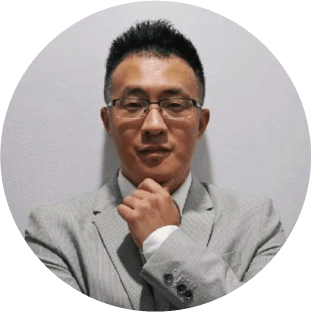 Mike Chen
Chief System Architect
Mike graduated with a Master of Science in Information Technology from Harvard University, and a Master of Information Technology in Technology Management from UNSW. He has worked in the IT industry for over 20 years, ranging from large multinational banks such as Citi Bank, Barclays, ING Direct, MLC, and government institutions such as the Australian Securities Exchange & Legal Services Commissions of London.
Kaede Tai
Chief Technology Officer
Kaede Tai
Chief Technology Officer
Kaede holds an MBA and a Bachelor of Computer Science from National Taiwan University. His career can be summed up as the history of internet development in Taiwan. At the age of 18, he invented PTT's messaging system (Taiwan's Reddit or Tencent's QQ). Since then, he has went on and worked for HP, KKBOX, HiNet, Yahoo! (US), & mobile payment companies. In 2015, Kaede was featured as a guest speaker at TEDxTaipei. He continues to innovate and lead the ever changing landscape of software development, as well as pioneering the next big industries – Blockchain & AI.
Team
Engineering
Joe Huang
Zoey Lin
Micky Fan
Shen Wei
Wias Liaw
Kay Chang
Eason Chen
Jack Tseng

Business
Denny Wang
Romona Guan
Admin
Phoenix Lee
Gaga Hu
Product
Ivan Tsou
Grace Tsou
Tina Hung
Design
Jack Hsu
Oscar Cheng
Coco Wu
Marketing
Andy Tsai
Ryan Mo
Stephanie Fu
Advisors
Gigi Wang
Strategy and Teams Advisor
William P. Adamopoulos
Chief Business Adviser
Kenneth Tu
Chief Fintech Advisor